Jowls Treatment at New Medical Spa
Welcome to New Medical Spa's exclusive Jowls Treatment page, where we embark on a journey to rejuvenate your natural beauty and confidence. If you want to learn how to get rid of jowls, you've come to the right place.
Sagging jowls, often associated with the natural aging process, can leave you seeking effective solutions to restore your youthful contours. Our advanced treatments address the common concern of jowl sagging, offering you a spectrum of non-invasive options to rediscover your most radiant self.
As time passes, factors like loss of collagen, reduced skin elasticity, and genetic predisposition can lead to the development of sagging jowls. But fear not – our best treatment for jowls, including dermal filler for jowls, innovative techniques like jowl lift, neck lift, and hyaluronic acid-based solutions, offer personalized strategies to combat jowl sagging. Whether you're exploring ways to minimize the appearance of fine lines, enhance facial contours, or regain firmer skin, New Medical Spa's expertise is your answer.
Discover the synergy of science, aesthetics, and artistry as we guide you through our diverse treatment options. From skin tightening and connective tissue stimulation to PDO thread lifts and vampire facelifts, our specialists customize each treatment to your unique needs. Our commitment to FDA-approved, minimally invasive procedures ensures that you experience a safe and effective journey towards achieving a more youthful appearance.
At New Medical Spa, we recognize that every individual has their own story and goals. Join us in exploring the world of jowls treatments, where science meets beauty to help you confidently put your best face forward. With our team of skilled practitioners and a comprehensive range of treatments, saying goodbye to jowls face has never been more within reach. Welcome to the gateway of revitalization and radiant confidence.
Why Choose Our Jowls Treatment Options:
Regain your self-assuredness by availing our Jowls Treatment services. Our skilled practitioners combine advanced techniques with proven treatments to target saggy jowls and help you rediscover a refreshed, youthful appearance. Embrace the opportunity to enhance your beauty and confidence with our state-of-the-art jowls treatments.
Our Jowls Treatment Options: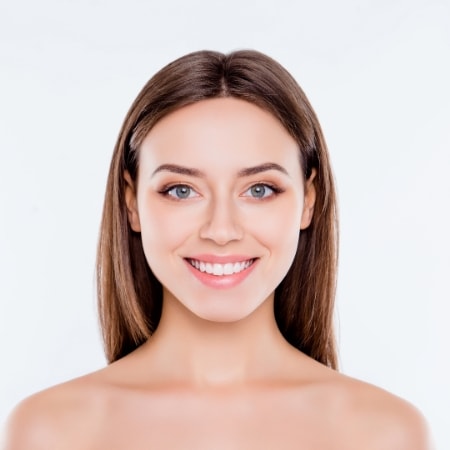 Hyaluronic acid fillers for jowls provide an instant lift by plumping sagging neck and diminishing fine lines. This FDA-approved, non-invasive treatment restores lost volume and enhances contours for a natural-looking result.
Read More
Jowls Treatment Frequently Asked Questions
What are jowls?
Jowls are the sagging or drooping areas of skin that form along the jawline and lower sagging cheeks. They can give the appearance of a less defined jawline.
What causes jowls?
Face jowls can be caused by factors such as aging, loss of collagen and elastin, genetics, sun exposure, and the effects of gravity on a sagging face over time.
What are jowls on a woman?
Fatty jowls on a woman refer to the areas of sagging skin that develop along the jawline and lower saggy cheeks due to the natural aging process.
What causes jowls to sag?
Jowls sag due to a combination of factors, including the breakdown of collagen and elastin in the skin, the weakening of facial muscles, and the effects of gravity.
How to prevent jowls?
To help prevent face jowls, it's important to maintain a healthy lifestyle, protect your skin from sun damage, and consider using skincare products with ingredients that promote collagen production and skin elasticity.
How to tighten jowls?
Non-surgical sagging jowls treatment like Ultherapy®, PDO threads, and dermal fillers can help tighten jowls by stimulating collagen production, improving skin elasticity, and restoring volume to the area.
What is the best non-surgical treatment for jowls?
The best non-surgical treatment for jowls varies depending on individual preferences and needs. Options like Ultherapy®, PDO threads, and dermal fillers are popular choices for addressing sagging jowls effectively. It's recommended to consult with a skilled practitioner to determine the most suitable jowls treatment for your specific concerns.
Reclaim your youthful contours and confidence with our specialized Jowls Treatment solutions. Let our expert practitioners guide you towards achieving the uplifted, rejuvenated appearance you desire. Book a consultation today and embrace the journey to a more confident you.