Enhance your natural curves and shape with a Non-Surgical Buttocks Lift!
At New Medical Spa we believe having a shape and curves that you love will increase your confidence and happiness. Using either Sculptra dermal fillers, PDO threads or a combination of both, our experienced medical providers will have your confidence restored as you embrace your natural-looking figure!
The Non-Surgical Buttocks Lift will dramatically rejuvenate and lift the buttocks with added volume. By using Sculptra dermal filler, it plumps the area by stimulating the body's natural processes to replace lost collagen and provide a lasting result. When using PDO-threads, we can lift and sculpt the skin if you're experiencing sagging or loose skin in the buttocks area.
Our goal is to achieve your goals! First we will listen to your concerns and understand your desired look, then we will review with you different treatment plans to help you achieve your desired appearance. As women, sometimes we experience a natural volume loss that leads to a "flat" look for the buttocks. With our Non-Surgical Buttocks Lift, the restored volume can make the skin more taut and firm, enhancing the shape and contour of the buttocks.
This procedure is minimally-invasive and entirely customized to your goals to help you restore your confidence! Each treatment plan here at New Medical Spa is fully customized to your unique body and goals.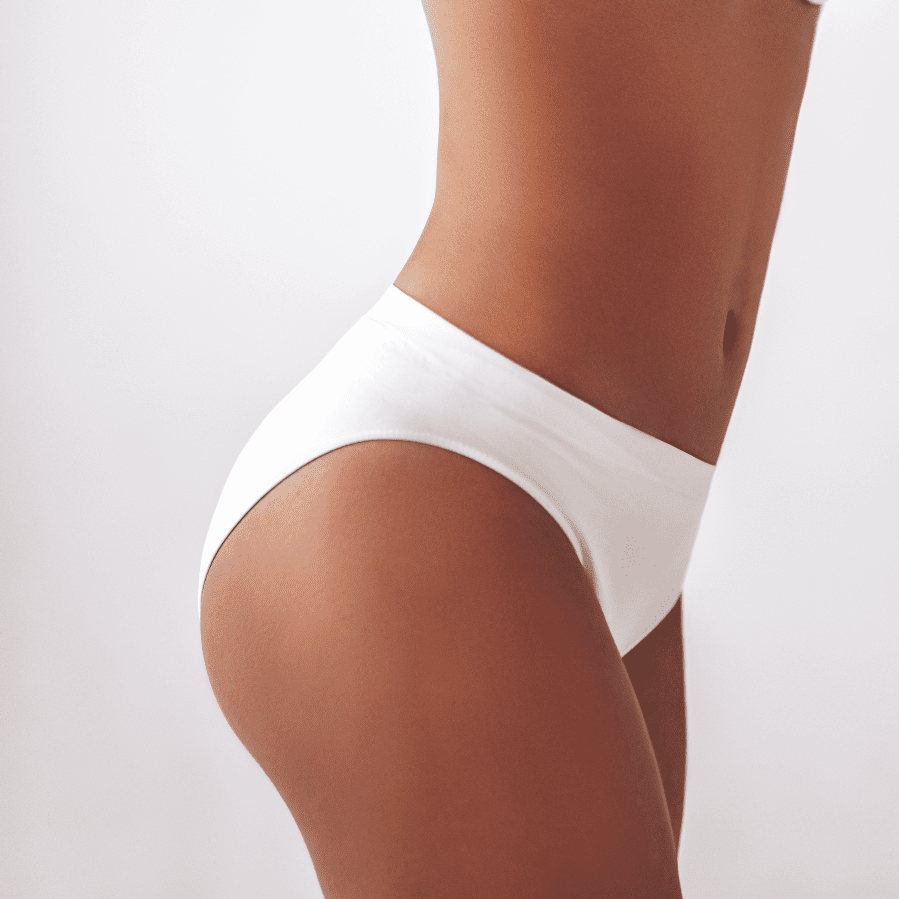 Non-Surgical Buttocks Lift Quick Facts:
Treatment Benefits
Improve shape
Add contour
Non-surgical
Minimally invasive
Conditions Treated
Sagging skin in buttocks

Volume loss in buttocks
Non-Surgical Buttocks Frequency Asked Questions
How do Non-Surgical Buttocks Lifts work?
A Non-Surgical Buttocks Lift can include either Sculptra dermal filler or PDO Threads or in some cases, both! These treatments are both minimally-invasive and can naturally enhance the buttocks' appearance.
How much does a Non-Surgical Buttocks Lift cost?
The cost of treatment can vary based on your treatment plan. We will work with you to determine a plan custom to your goal and budget.
How long does treatment take?
Non-Surgical Buttocks Lift can take up to 90 minutes depending on your goals and treatment plan.
How many sessions will I need?
The Non-Surgical Buttocks Lift is achieved in one treatment session!
Is a Non-Surgical Buttocks Lift permanent?
No! A Non-Surgical Buttocks Lift is a long-term temporary augmentation to the buttocks.
What results can I expect from the Non-Surgical Buttocks Lift?
Your results are partially up to you! After a consultation with a medical professional at New Medical Spa to determine your desired appearance a treatment plan will be developed! Results can be seen immediately with PDO threads. With Sculptra dermal filler, you will see results immediately and then optimal results seen in coming weeks after treatment as the collagen production is stimulated over time.
What is a Non-Surgical Buttocks Lift?
It's exactly how it sounds! This treatment is a non-surgical augmentation to the buttocks to lift, sculpt, shape and add volume to the area to achieve a desired look.
Is a Non-Surgical Buttocks Lift safe?
Yes! Both Sculptra dermal filler and PDO threads are FDA-approved.
When can I get treatment?
Contact us today to get started!
Who is a Non-Surgical Buttocks Lift for?
A Non-Surgical Buttocks Lift is for anyone looking to achieve a desired shape to their buttocks, enhance and contour their buttocks and/or address sagging skin in the buttocks.
Non-Surgical Buttocks Lift Before & Afters
View our before and after photos to see the results of non-surgical buttocks lifts!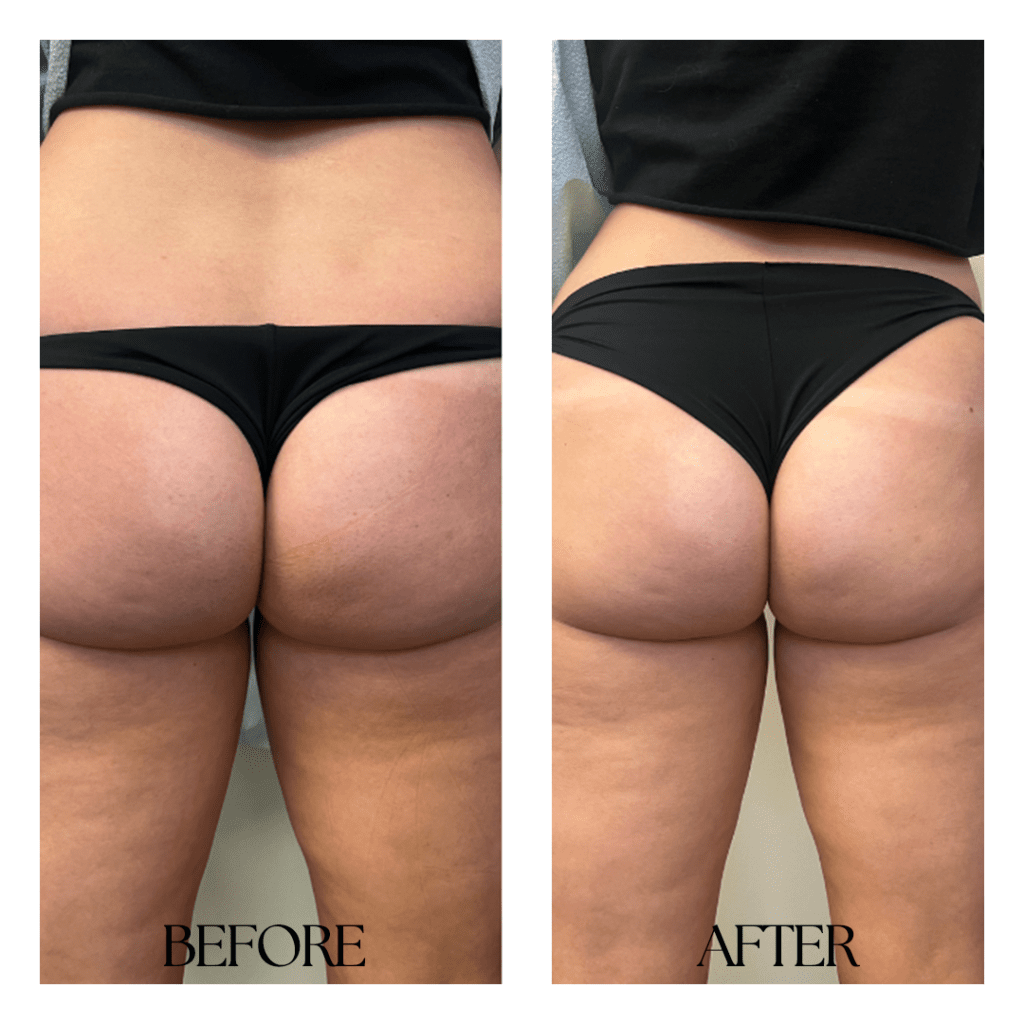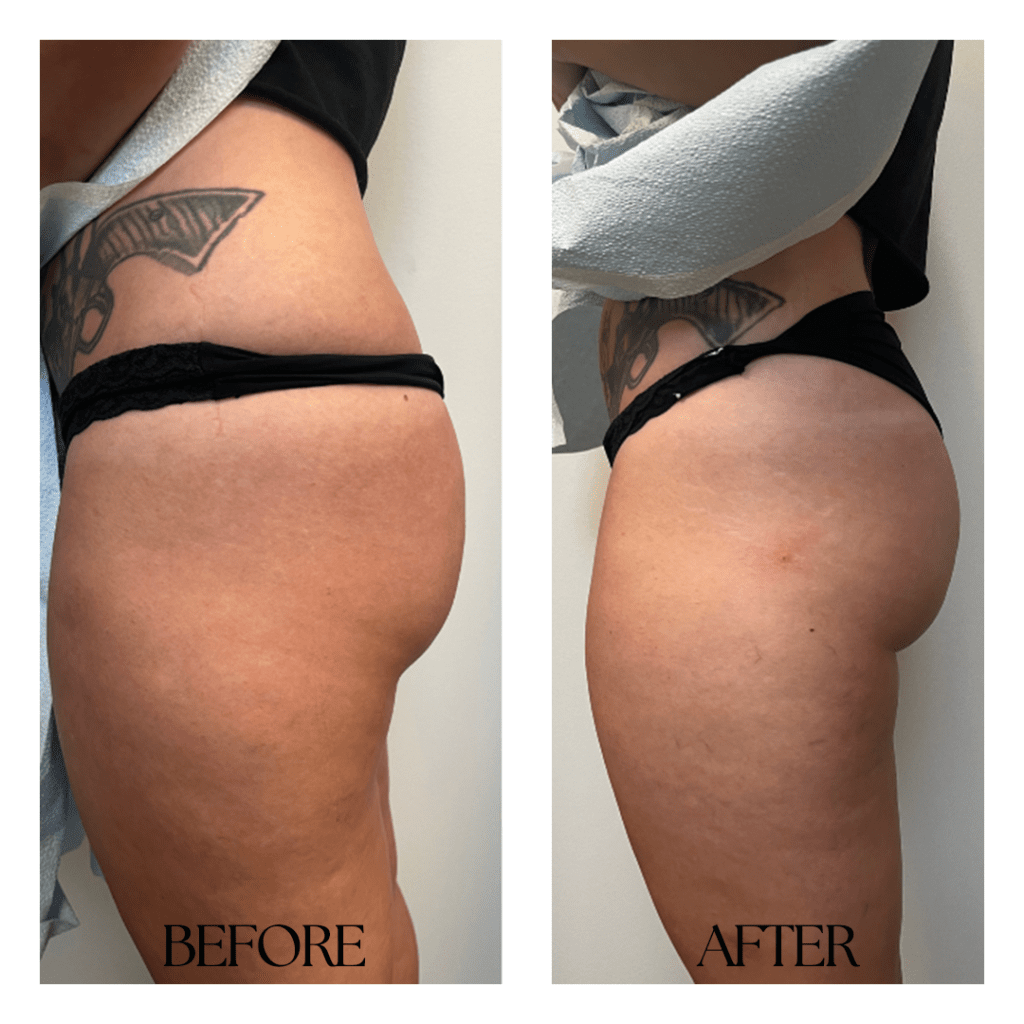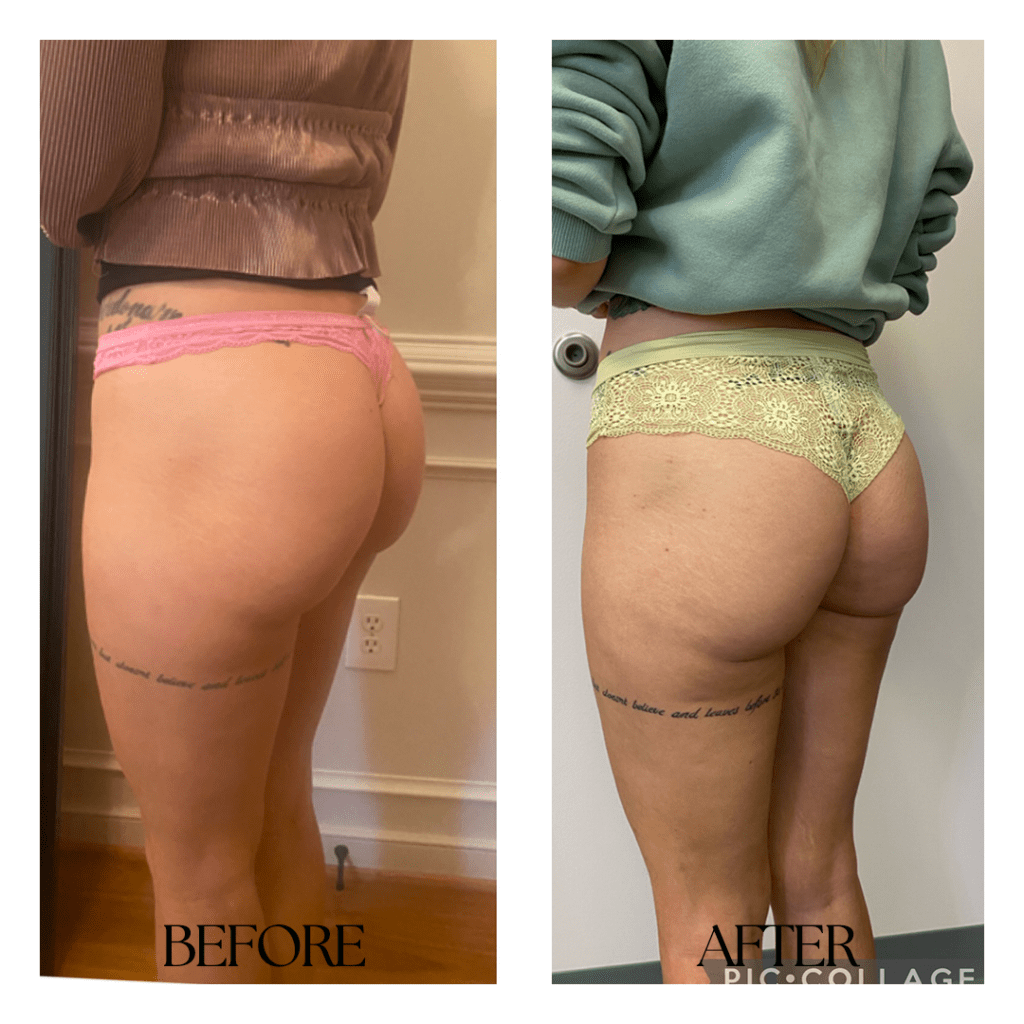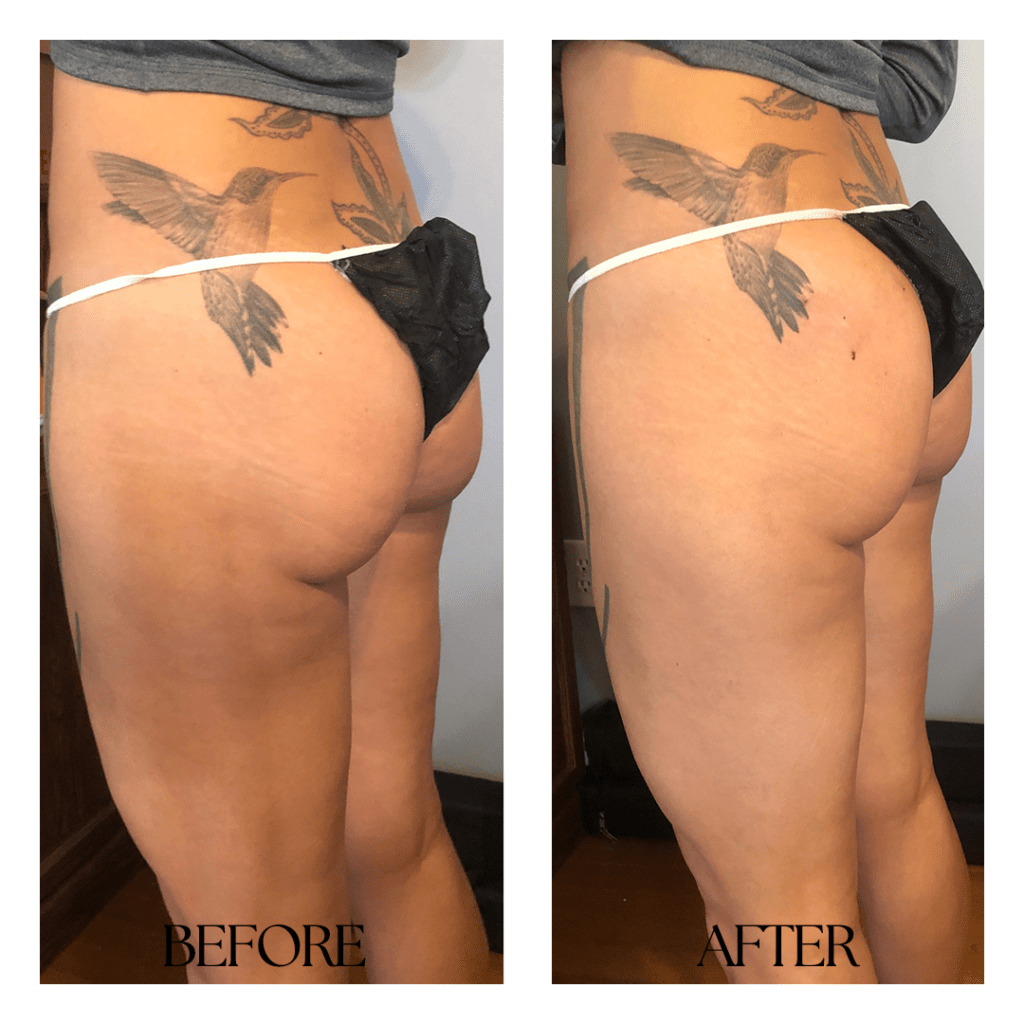 New Medical Spa Testimonials
"Dr. Camden is amazing at communicating professionally exactly what is needed for each individual. Every appointment is detail oriented and super informative! I love my results every time I leave, whether it is the laser, or injectables!"
"Love going to see Teresa. She has me in and out quickly but listens to what I have to say and proposes different ways to approach my concerns. She has given me my confidence back and now I look in the mirror and feel like I look like how I think of myself in my head. I am 26…never too…
"I LOVE Dr Teresa Camden! She helps me look as young as I feel! I call her "the face whisperer" because she's THAT good!! Thank you Dr Camden for all you've done for me!!"
"Dr. Camden is amazing!! This was my first botox/xeomin experience and she made it very fast, easy and painless. A little less than a week later and the results are amazing! I am hooked. My forehead looks natural and I still have range of motion, but the lines are gone!! I will definitely be returning for future services and recommending…
"From the moment I walked in to the moment I left, I was treated fabulously. The atmosphere was calm, serene and inviting. Dr. Camden was not only extremely knowledgeable, she was also very warm and friendly. She was easy to talk to and took into consideration all of my medical and health goals before developing a treatment plan. I am…
"I had a thread lift today and I barely felt it!! Dr Camden was so gentle and she is so skilled!! I would definitely recommend her for any treatment!!"