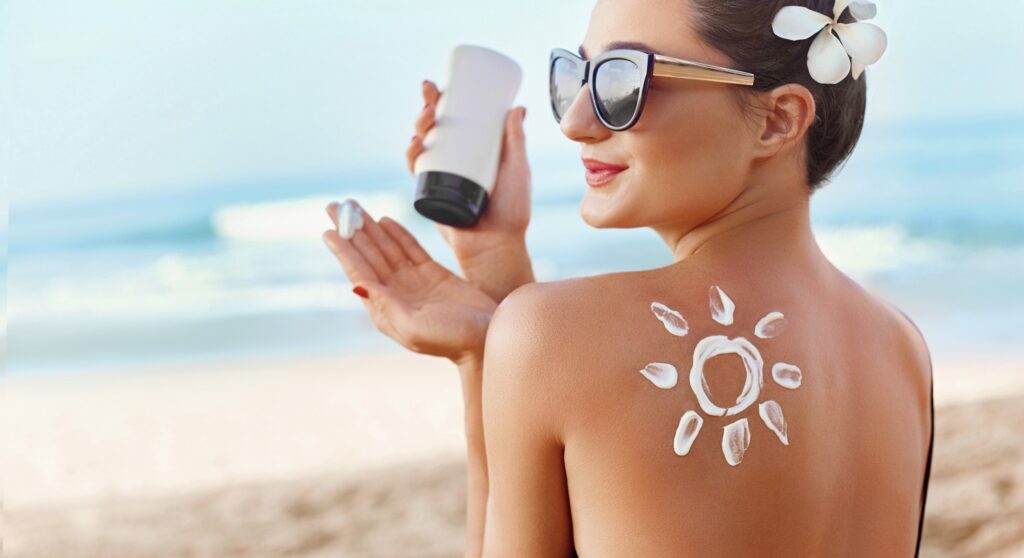 Richmond, VA, with its vibrant arts scene and historic landmarks, is also a city kissed by the sun. And when the sun beams down, it's essential to show some love to your skin.
Fortunately, various sunscreens and medical-grade skincare products can offer your skin a robust defense, ensuring your complexion stays radiant, healthy, and agelessly beautiful. Our article will help you discover the importance of sunscreen and how medical-grade skin care products can become your skin's best allies.
Why Sunscreen?
Whether you're spending a sunny afternoon at Maymont or taking a stroll in the Short Pump VA Market Center, sunscreen shields your skin from harmful UV rays. Sunscreen is effective in skin cancer prevention and protects you from issues such as sunburn and premature aging.
The frequent use of sunscreen keeps your skin healthy, maintaining its suppleness and youthful glow. New Medical Spa offers the Smart Shade Sunscreen in-store or you can shop online.
Medical-grade skincare products are the result of in-depth scientific research and clinical trials, meaning they're safe and effective. They penetrate the deeper layers of your skin. This means they can reach the heart of your skin concerns, whether it's acne, hyperpigmentation, or those stubborn fine lines.
Medical-grade skincare products are often a form of customized treatment tailored to your skin type and specific concerns. Moreover, these products are dermatologist-recommended. This means that when you choose medical-grade skincare products, you also gain access to professional skincare for optimal results.
Some of the medical-grade skincare product options include:
Antioxidants
Antioxidants reverse the signs of aging by increasing collagen production and reducing the appearance of wrinkles and fine lines. They rejuvenate the skin to give you a youthful appearance and protect against UV-induced damage.
Concerns treated: Hyperpigmentation, wrinkles, and fine lines
Areas used: Face and neck
Retinol Serum
Retinol serums are potent anti-aging products that speed up cell turnover and boost collagen production. Additionally, retinol can unclog pores and reduce acne. The serum's benefits include improved skin tone and long-lasting effects.
Concerns treated: Acne, dry skin, pigmentation, and wrinkles
Areas used: Face, cheeks, and eyes
Hyaluronic Acid Serum
HA serum hydrates your skin to keep it plump and smooth. Its major benefit is that it boosts your skin's moisture content and prevents moisture loss, giving you radiant skin.
Concerns treated: Dry skin
Areas used: Neck, face, and décolleté
---
Importance of Skincare
Skincare is like sending love letters to yourself. Each medical-grade product you use is a statement of self-care, showing your body respect and appreciation.
Healthy skin is not just about looking good; it reflects overall wellness. It's your first defense against the outside world, shielding you from harmful elements like the blazing sun.
Consistent skincare keeps your skin vibrant and resilient, preventing premature aging, reducing breakouts, and boosting your confidence and self-esteem by keeping your skin glowing.
Choose New Medical Spa in Richmond, VA, for Medical-Grade Skincare Products
Your skincare journey deserves nothing but the best. At New Medical Spa in Richmond, VA, we offer an exquisite range of medical-grade skincare products customized to meet your unique skin needs. Shop our selection of skin-care products now.